After evaluating the new generation of "ultra-connected" consumers who are transforming retail, the Martine Leherpeur trend bureau has identified six new distribution models where online and offline overlap or intertwine.
Changing approaches to the consumer
The first distribution model to be analysed by the bureau was the Pinterest-inspired "Pin Shop". This social network is where users pin and share their selection of items. It is somewhat similar to a new generation of remarkable concept-stores  like the Mistral Gift store in Tokyo that sells only European products, or the apartment-boutique "Chez moi, Paris" where Jean-Baptiste the owner lives and everything is for sale, or even the Bikini shopping centre in Berlin where there is always something new because of short-term commercial leases.
The second theme analysed by the bureau is known as "Like Spot". This is based on the community model which defines new relationships between groups and brings people with the same aspirations together. The 'Waiting For The Sun' sunglasses brand promotes and sells other brands in its store and collaborations with friends are an example. This is similar to store initiatives that get together to add a new dynamic to a street, get involved in a cause (Poço dos Negros street in Lisbon) or create showcase boutiques (Front de Mode united designers concept store by stylist Sakina M'Sa).
"Run & Collect" is another model born out of "travel retail" where you can buy at any time just like online shopping. This also tends to become a destination retailer similar to the transformation of the stores in London airports.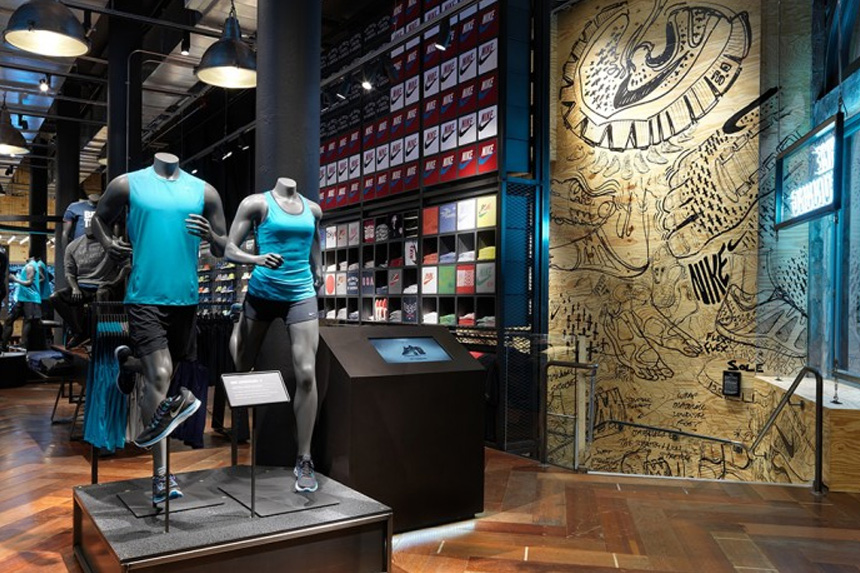 Exit the sale spiral 
Another model: "The Big Low" from new digitally-derived low-cost trends that are also taking over physical retail with permanent reduced prices. It pushes some stakeholders to do the complete opposite by displaying, for example, reduced prices all year round and no discounts (Kiabi). Others encourage consumers to co-set prices (H&M gives customer's discounts when they bring used clothing back to the store). Others distort the price image (Charles & Keith sell ultra-luxurious-looking accessories entirely made of plastic).
The "Emoji Places" trend epitomises the new "retailtainment" wave . An example of this is the Story boutique in New York which changes decor and collections every four to eight weeks. There's also Selfridges department store and its experimental "Agender" department, a unisex concept that breaks down male/female boundaries.
Finally, "Uber Models" give rise to a new type of distributor, retail "oddities" as they are known by style bureaus, a model where 3D printers could take over products for sale in stores!
This post first appeared on our partner Cegid's UK website. For similar pieces, keep an eye on their blog – http://www.cegid.com/uk/blog/.