We've been featured in this month's Boutique magazine, in their EPoS feature.
Have a read of the piece via their August interactive issue.  We're on page 54.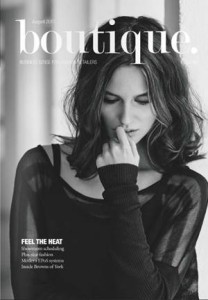 As well as the EPoS systems feature, there are articles on showroom scheduling, plus-size fashion and inside Browns of York.
Our event has also been covered on the Boutique magazine website – have a look at the piece here.
From what to stock to how to sell more of it, Boutique is the UK's only publication devoted to independent womenswear retailers.
Published monthly, Boutique is different to other fashion B2Bs. Its promise is to create a captivating journey for its readers from cover to cover by marrying strong visual content with indispensable business information.