Omnichannel, stores and stories – the Retail IT event, November 12, 2015 from 2pm in London's Covent Garden.
Omnichannel has undoubtedly changed the face of retailing, but how can retailers ensure it is used to enhance the in-store experience and strengthen relationships with customers? Hear a host of expert speakers discuss this balancing act and the potential that omnichannel offers retail brands through a selection of stories, case studies and innovative examples.
These experts include author and TV retail expert Clare Rayner, who is our keynote speaker. Hear Clare inform delegates that omnichannel retailing is now central to the success of any growing retail outfit.
Clare, well known for championing the success and sustainability of smaller, independent retailers and suppliers to retail, will be available during the break so that delegates can ask her specific questions about their business.
Other presentations at the event include innovative ways to drive traffic to your site and in-store and insights on the luxury market from Paul Thomas of Retail Remedy. There's also a case study from Intersport's Laetitia Kotsiopoulos, and a focus on how omnichannel retailing provides opportunities for retailers of all sizes, from Retail IT.
Omnichannel, Stores and Stories starts at 2pm w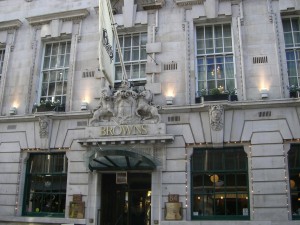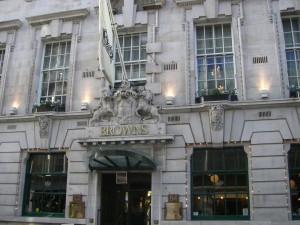 ith complimentary light refreshments and finishes around 5pm with the option of drinks in the bar and the chance to mingle with fellow attendees. Delegates, should they wish, will also have the chance to experience the latest software solutions from Retail IT, such as the YourCegid Retail CBR platform.
We have a limited number of places available – at no cost – for those in the retail industry.
To guarantee a place for you and/or colleagues at Omnichannel, Stores and Stories, simply email matthew@retailit.com.
For more information on the venue – the Judges Court, Browns, 82-84 St Martin's Ln, London WC2N 4AG – click here. We look forward to seeing you on November 12!