The Retail Business Technology Expo (RBTE) is the must attend exhibition for any retailer looking for the latest innovations, software and expertise to help deliver a connected retail experience.
Our partners Cegid will be exhibiting their retail software solutions and sharing their industry expertise. Attendees can visit their stand to see how Yourcegid Retail, the retail management software for connected commerce, can transform their retail business. They will be able to see how Cegid's clienteling, mobile POS, omnichannel and retail intelligence software can help deliver a memorable brand experience.
Cegid will be on stand 550 at the event, which is held on March 9 and 10 at London's Olympia. Additionally they are hosting a cocktail evening event at CIBO restaurant on Wednesday March 9, where  canapés and drinks will be served – contact Lyndsey McIntosh on 07875 555608 to book a space.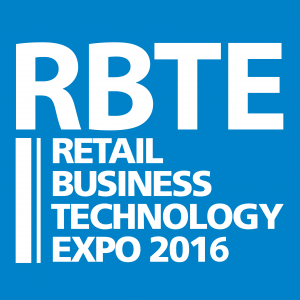 There will be a number of Retail IT personnel attending the show across the two days. Some of us will be in the audience to enjoy the panel session on 'The challenges and opportunities of international expansion in an omnichannel world', taking place on Thursday at 12.10. The panel includes Laetitia Kotsiopoulos, Head of IT & Supply Chain at AIS & Intersport, who we have had the pleasure of working with for a number of years.
If you are attending RBTE and you'd like to catch up with someone from Retail IT, simply drop us a line at info@retailit.com and we'll meet and treat you to a coffee!