While we've been a bit quiet updating our blog of late, we've been busy securing new business with Hostem, Skandium and Intersport, as well as developing our relationships with existing clients including Sweaty Betty and The Savanna. ​Behind the scenes we've recruited a new senior retail consultant, Marc Stevenson formerly of Marc Jacobs and Harrods.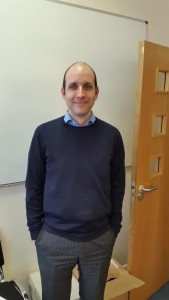 Marc uses his extensive knowledge of working with retailers to provide workshops to better understand our customers' needs, as well as designing and building tailored retail systems for our clients to use across a number of channels.
Part of Marc's remit includes offering clients a regular 'health check' to ensure they are getting the most from us. This bespoke complimentary in-person consultation includes:
1) Reviewing your system use for the last 6 months
2) Setting up a matrix to analyse key areas for improvement
3) Assisting you to analyse your system to make sure it is been utilised to its full potential
4) Reviewing any problems you have and finding any possible solutions.
Or perhaps you've had a change of staff in the last quarter and your new team members need some training.
If you are a client and you'd like to arrange your consultation, contact Marc Stevenson via email at marc@retailit.com