The next INDX Womenswear show will be held at Cranmore Park from 8-10 February 2017. We're really looking forward to being there as it gives us the chance to showcase our retail technology services, but it also allows us to see the latest collections from many of the world's leading female-focused fashion brands. The Autumn/Winter event sees over 60 brands displaying their collections at this fabulous exhibition venue, with 12 labels appearing for the first time.
Best Foot Forward
If it's new footwear collections that you're looking to add to your store, then the following three footwear debutants are worth checking out. Heatwave's philosophy is that a good pair of heels can empower a woman in her daily journey through life. It aims to provide stylish, well-made heels to the modern woman, giving her confidence and comfort during her busy schedule. Heatwave is a big player in SE Asia and Qatar (with a big social media following) and is now looking to bolster its European operations.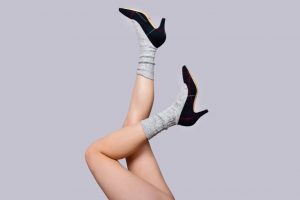 Yull Shoes have a back story of note. Industry experts told founder Sarah Watkinson-Yull that trying to manufacture high-heels in the UK wasn't possible, but, thanks in part to funding from the Prince's Trust, she established Yull as one of only a handful of independent footwear brands manufacturing their wares in the UK.
Yull offers a full range of designer heels, boots and court-shoes all featuring vibrant colours and playful patterns.
Aerosoles is a well-established footwear brand with a growing global footprint (pun intended!). Aside from its US heartland, it has stores across the globe, including Canada, China, Israel, Malaysia, Spain, Portugal and Turkey, as well as being sold by footwear specialists and thousands of department stores. And it's looking to grow its brand in the UK. All Aerosoles are designed to help women 'feel smarter, sexier, confident and inspired'. Could your store benefit from this exciting collection?
Fitness and Fabulous
Looking to capitalise on the growth of the women's sporting market? Then make sure you pay Freddy a visit, which is exhibiting at INDX Womenswear for the first time. Originally a ballet label when it was founded in 1976, Freddy has grown over the past 30 years to become a contemporary and innovative sportswear brand. Its WR.UP products, which include sportswear and denim garments, have become a must-have for women who wish to feel gorgeous and amplify their curves in a comfortable, natural way.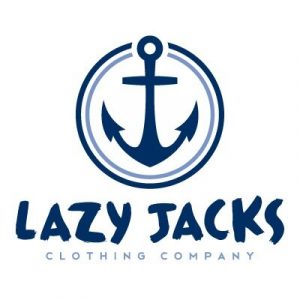 Another debuting label at the INDX Womenswear show with active lifestyle at its core is Lazy Jacks, whose name originates from the sailing fraternity. Founded in 2002, it now supplies over 400 independent shops throughout the UK, a handful of stores in Europe and even one on the Falkland Islands! Its range is full of bright and fresh colours, creating a distinctive style. All its garments are pre-washed at
All its garments are pre-washed at source to minimise any shrinkage meaning the product stays its original size wash after wash. Its womenswear collection includes gilets, hooded sweats, cardigans, skirts, fleeces and raincoats.
Conrad C has been in the womenswear business for 25 years now, during which time it has developed three simple yet fundamental principles: a keen understanding of the consumer and her lifestyle; a commitment to provide today's woman with a fashionable wardrobe that fits greatly and is comfortable to wear; and an excellence in customer service. The Conrad C design team constantly researches international markets for major trends and fine fabrics. Each season, the result is a fresh collection of both novel and basic related styles, which include fashionable jackets, pants, blouses and knitwear.
Coats from Canada!
For over 30 years, Montreal-based Novelti has made fashionable jackets, coats, vests and outerwear for all seasons. It creates fresh styles for every season and reason: spring rainwear, light jackets and vests for layering, as well as fun faux fur, classic wool and lightweight down for when the temperature cools. And for winter warmth that packs a fashion punch, there's Novelti Thinsulate and down-filled styles – which visitors to INDX Womenswear will be able to check out.
We are looking forward to seeing what FURIous Fur, an exciting Canadian outerwear brand, will be showcasing at Cranmore Park. Its collection of luxurious vests, jackets, coats and accessories are made only from the softest faux furs, with custom linings and buttons, all with an exclusive hand knit assortment of faux fur pieces as soft as any bunny rabbit. Ethically sourced, FURIous Fur is a proud supporter of PETA worldwide.
No Introduction Required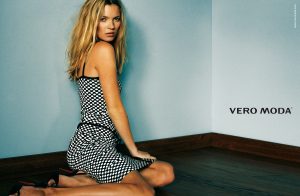 Two brands, that we are sure you are familiar with, that are displaying their collections for the first time at Cranmore Park are Vera Moda and Wrangler. Vera Moda is famous for its high profile ambassadors, which have included Kate Moss and Gisele and Helena Christensen.
It is chic and modern, with an extensive range of fresh basics and suped-up tailoring. Take a look at its muted tones and relaxed pieces with a signature Scandi-cool vibe – all complete with fun prints, fuzzy knits and textured outerwear.
Wrangler, the world-renowned denim brand, is designed to fit the needs of the women wearing its designs. Functional design details are evident throughout its ranges, with innovative platforms showing the brand's understanding of what is needed from a pair of jeans in the 21st century – namely, jeans that keep you warm in winter, cool in summer and dry throughout the year.
Exclusive to INDX
Blue Seven is a contemporary and casual brand, heralding from Germany, which is available exclusively to buy at INDX Womenswear. Its high quality and reasonable prices are key to the brand's international expansion plans. Blue Seven Women's collections are inspired by global trends, showcase innovative fabrics, high-quality workmanship and sophisticated detailing.
And last, but not least, when it comes to debutants is Tahari ASL. It originated as a range of timelessly classic suits and dresses and has expanded to include suited separates designed with enduring, easy sophistication. The brand's devoted commitment to quality, design and construction—the true hallmark of the Tahari Arthur S. Levine brand – is apparent in every garment.
So we hope to see you in Solihull at the start of February! If you'd like to attend the INDX Womenswear show, visit http://www.indxshow.co.uk/womenswear
And for those attending who are interested in finding out about our retail technology services, we'll be able to show you how you could save time and money with our retail software solutions.