The latest INDX Menswear show is now just a few weeks away. It will be the second time we at Retail IT will be in attendance and we're chomping at the bit to get in amongst some of today's finest male fashion brands at the Cranmore Park event. For some brands, however, it will be their first visit to the INDX Menswear show, and these include a mixture of both the well-known and some up-and-coming brands you may not yet be familiar with – but we're sure that you will be soon.
Tailoring & Shirts
If it's tailoring brands that you want to keep an eye on, then there are two such debutants at the show. Atelier Torino heralds from Germany, but its wares have a distinctively Italian feel. Indeed its 'Feel Italian' slogan is particularly apt for its collection of jackets, suits, mix & match and the capsule collection, Atelier Torino Gala.
Herbie Frogg is the other tailoring label making its inaugural appearance. Every aspect of its tailoring is fantastic, from the great colours and cloths, to the attention to detail that makes those donning its wares look and feel special. The brand, which was the official suit supplier of the Northern Ireland team at last year's European Championships, will be showcasing its suits, jackets, shirts, ties, hankies and coats at Cranmore Park.
Also displaying its shirts for the first time will be Venti, a label hugely popular in its native Germany. Venti, formed in 2000, focuses on the slimmer and more fashionable consumer, offering attention to detail and eye-catching high-end fabrics. Discover its world first "Sneaker shirt" – a four-way stretch shirt offering vertical horizontal elasticity which guarantees maximum wearing comfort and total freedom of movement. Oh and it doesn't need to be ironed!
Casamoda is another shirt label to herald from Germany, though the collection it will be showcasing at the event will have a distinctively Swedish feel and will feature knitwear too. Taking the country's colours and combining masculine shades with exciting accents they have created a collection of feel-good outfits.
Fine Footwear & Knitwear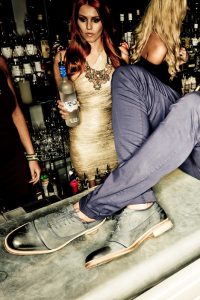 Looking to add a new, high quality, contemporary footwear brand to your store's offering? Then Goodwin Smith is a must visit. It can take up to a month to manufacture Goodwin Smith shoes and each pair is unique. It's that impeccable attention to detail which ensures its shoes stand out from the crowd.
Like its footwear, the brand likes to stand out too. Its 'Bucking Good Shoes' slogan and a strong social media presence help it to cut through the clutter. According to MD, Timothy Smith "the Goodwin Smith ethos represents the epitome of the modern man who knows that though we may not all be cut from the same cloth we can choose our own footprint."
Since Clipper was founded in Denmark in 1955, the company's core competencies have been developing, manufacturing and distributing classic quality knitwear. Interpreting style for quintessential gents, its AW17 collection presents new key items which can upgrade any outfit. Head over to its stand for a collection of well-fitting designs with an authentic feel – all created to excite the most discerning customer.
A Well-known Trio
Three brands that you are likely to be familiar with are Joules, Kangol and Jack & Jones. They all will make their first appearance at the INDX Menswear show, with Jack & Jones showcasing its extensive menswear collection. This includes smart shirts and stylish jackets to everyday jeans, shoes and boots. The label's ranges on show will be its clean cut and simple Premium collection, as well as its Jeans Intelligence range and the Originals classic everyday wear collection.
Kangol needs little introduction. The brand is forever entrenched in contemporary cool culture as the headwear of choice for the likes of LL Cool J and Samuel L Jackson. It has just launched its first men's bag accessories collection and these will be displayed at the INDX Menswear. Kangol bags are made with durable materials and built to survive both urban and wilderness environments. If you think your shoppers are after good-looking, long-lasting bags, then take a look at Kangol's backpacks, messenger and duffel bags.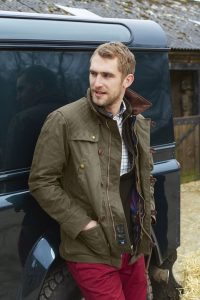 Also appearing for the first time in February will be Joules, the hugely successful British lifestyle label. At the end of last year, Joules scooped the prestigious Drapers Mainstream Brand of the Year award.
Menswear is a key factor in this success and visitors to the upcoming menswear show will be able to view its classic British heritage inspired wares, featuring everything from hardwearing men's wellies and stylish accessories to casual menswear created with time-off in mind. Whether your shoppers are making their way down country lanes or along city streets, Joules men's clothes and accessories range will make sure they do in great British style.
So we hope to see you in Solihull at the start of February! If you'd like to attend the INDX Menswear show, visit http://www.indxshow.co.uk/menswear/menswear-register-now to register.
And for those attending and interested in finding out about our retail technology services, we'll be able to show you at close hand how you could save time and money with our retail software solutions.