There's only a few days to go until we open the doors for the INDX Womenswear & Footwear at Cranmore Park, Solihull from 3-5 August. We're delighted to be in attendance and we've been working with the INDX Womenswear team to produce this piece to help you plan your visit. 
So how will you prepare for your trip to the show? Are you a structured show veteran with a pre-planned approach, or a strolling gazer hoping that a collection will jump out and catch your eye?! Of course we welcome both styles – and anything in between – but if you're more the former, why not let us do some of the planning for you!
First up – hit the footwear brands
The footwear edit at the August show is diverse, exciting and includes debut exhibitors alongside established collections. So what should you keep an eye out for? Butterfly Twists will be unveiling their latest collection of fashion flats that combine great style with freedom of movement and consideration for comfort.
Dude Shoes are back with their new range of innovative footwear; comfortable, lightweight, durable and featuring EVA soles. Lola Ramona will also be rejoining us with their distinctly girly handwriting and a new collection featuring trademark bows, spots and stripes.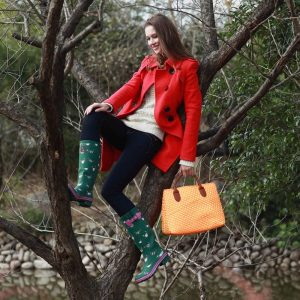 Looking to add some fashionable and distinctive footwear to your footwear department? Visit Lotus who will be launching their new collection while Lunar will be presenting their new range of classic, elegant footwear.
If its wellies you're after for your store, Evercreatures will be showcasing their latest range of funky fashion wellies while Rider will be unveiling their new collection of flip-flops and sandals.
So that's footwear sorted….time for a complimentary coffee, tea and biscuit in the lounge area. Recharged and ready to go again?
Now, tour the fashion world via the international brands
Like footwear, there's a mixture of debutants and returning brands at the show. Those returning include Luca Vanucci and Foil. The latter is designed and developed in New Zealand with inspiration from across the globe, the label is always mindful of comfort, style and fit, offering women clothing which earns its place in any wardrobe! The former hails from Italy and will be displaying a collection representing affordable luxury with a focus on offering flattering silhouettes which are relaxed, feminine and easy to wear. Also from Italy and making its first appearance at the show is Anonyme Designers which was born in a small atelier in Rome, combines traditional Italian tailoring with international influences to produce a timeless and uniquely elegant collection.
Two new Danish brands will also be appearing for the first time. Heralding from the most southern part of Denmark, Soyaconcept is synonymous with innovation, identity, personality, quality and simplicity and the ensuing clothing collection is feminine with a contemporary 'Scandi cool'- edge.
Danish compatriot Noa Noa is a feminine, romantic and bohemian clothing label sold in 20 countries in more than 120 concept stores, as well as in an additional 650 multi-brand stores around the world.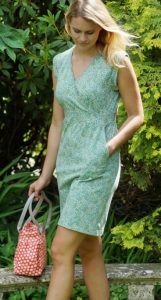 Flying the flag for Jamaica is Hope, an ancestrally inspired by the designer's Jamaican heritage and is a collection of quality, wearable, elegant and relaxed pieces. Created for real 40+ women with real body shapes and proportions, Hope has a fluid and contemporary simplicity. You should also check out Goubi, a new French exhibitor, and Salsa, a Portuguese casualwear brand.
And finally return to these fashion shores with a visit to Brakeburn. Brakeburn began back in 2011, in Poole and this clothing and footwear brand was born out of a passion for designing great product influenced by the most incredible outdoor surroundings.
They will be exhibiting their cool and comfortable range of womenswear clothing including t-shirt dresses and casual weekend wardrobes including colourful gilets and stylish skirts.
After that whistle-stop tour of the world's fashions, it must be time for lunch? Join your fellow attendees in the restaurant area for a selection of freshly prepared meal choices.
Short Order Brand Focus
Short order brands are in more demand than ever before, offering a flexible and immediate fashion-to-floor solution in an uncertain retail climate – and here are a few we would recommend taking a look at.
A Postcard From Brighton offers six collections a year and the label is known for the special vintage process it uses to give garments a unique look and handle. The first AW16 delivery focuses on athleisure inspired pieces in a warm colour palette of pistachio, smokey green and rose dust. Louche is introducing three key themes running from August to December: Minimal Orient inspired by eastern art and design, Retro Girl featuring 60's prints and silhouettes and Wonderland, a party season injection with statement dresses and rich jewel tones.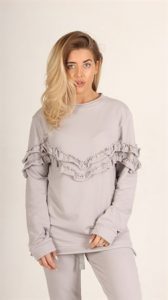 Italian labels currently have a strong-hold within the short -order clothing category and we are delighted to welcome three extremely strong Italian propositions to the show. Beau Moda offers an ever-changing collection of separates with fluid jersey, draping knits and print tunics, Fenella offers a co-ordinated approach with natural dyes and fabrics and the aforementioned Luca Vanucci boasts luxury handwriting at high street prices.
M Theory London represents ageless, modern functional design from a determined duo with nearly three quarters of a century in every aspect of the clothing business from shop floor to factory. The label focuses on introducing quality and functionality into contemporary and timeless clothing. M Theory London is totally self-sufficient and the brand is designed, made and distributed from one place ensuring that every garment has a personal touch.
Ready for more?
And of course there are many more brands and collections to cast your gaze over while you're at the INDX Womenswear show. And feel free to choose your own route around the show! As well as womenswear exhibitors, we will be at the show for the first time. We will be on hand to demo the systems and talk you through the services we provide.