The luxury retail market is evolving and during the last decade has seen continuous growth as a whole, even during the times where the global economy has faltered. However not all niche markets within the sector have been successful and some, such as leather goods, have noted a drop in sales. Despite this, consumers are showing that they are making provisions in order to still be able to attain the luxury products they desire.
With an increasing number of developments and changes in the way consumers browse, shop and pay, it is going to be essential for luxury retailers to adapt in order to meet customer expectation. Here are the five key luxury retail market trends you should be aware of in 2016.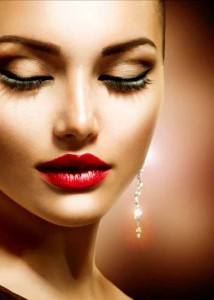 Appealing to HENRY
Who is Henry? HENRY actually stands for High-Earners-Not-Rich-Yet otherwise referred to as Millennials. These individuals are typically aged between 25-34 years old and have a household of income of between £100k and £250k. Whilst they spend somewhat less on luxury products than the super-affluent demographic, the market is around seven times larger making it considerably more valuable.
However with the arrival of this key demographic comes a change in consumer demands and desires. Millennials usually subscribe firmly to the 'work hard play hard' ethos and as such they place extensive value on experiences and lifestyle enhancing products. Millennials are also mobile. They expect brands to deliver consistently high-quality experience on any device, from browsing right through to checkout.
Fulfilling these desires and providing an outstanding, personalised retail experience across all sales channels will be essential to getting HENRYs to spend their considerable disposable income with your brand.
Digital Transformation
Technology is infiltrating the retail sector in a myriad of different ways, both as a product in its own right and as an indispensable tool for retailers.
With statistics showing that as many as 40% of luxury brands still do not sell on the web, getting over this aversion and getting online is going to be critical for success in 2016 and the latter half of the decade. The luxury consumer target demographic has shifted sideways, bringing with it a younger clientele who expect a seamless digital experience as well as an in-store one. Brands who are worried about retaining some exclusivity can still build an online presence by limiting their online ranges and offering their most coveted and expensive pieces in store only – a concept that has been successful for Hermes.
Technology and consumer demand has also evolved in such a way that items that we consider to be essential, such as tablets, smartphones and watches, are developing luxury price tags. There is always huge demand for the latest tech products, and with the availability of bigger and better versions, such as 18-carat watches that cost upwards of £8,000, these regular items quickly become luxury goods in their own right.
Developments in wearable and in-store technology and hardware are also drastically improving customer experiences in-store. Wearable tech such as an iPhone or Watch enabled with Apple Pay can enhance the speed and security of the payment process and the portability of iPad checkout is ideal for the luxury sector, allowing your customer to pay for her Vivienne Westwood dress and matching satchel whilst sipping a glass of Prosecco on a vintage chaise. Retailers can also enhance the in-store experience still further by giving shoppers access to additional colours or customization options online via tablets, known as 'endless aisles'.
After all, luxury customers crave a far superior experience to standing in uncomfortable queues or being restricted by the limitations of the shop's physical stock room. Finally, the ability of technology to record and recall more customer information, across sales channels, gives retailers the power to enhance the shopping journey even further, leading us nicely into…
Personalised Storytelling
The fact that technology can gather information about consumers as a whole is extremely helpful, but the evolution of programming has seen a huge increase in both the amount of data available and the way in which retailers can use it. For example, retailers can now view customers' purchase history across multiple channels from a single point, helping them build a comprehensive picture of loyal customers. In fact, it is so powerful that statistics about individual customers, their shopping habits and even their opinion on products that they have shared on social media, are now available. Information is one of the most powerful tools for any retailer, and the luxury sector is no different.
With the lack of brand loyalty in the industry today, each and every product purchased is the culmination of a unique shopping journey start to finish. Using the extensive data collected from technology it is possible to create completely bespoke experiences that include benefits such as recommendations based on past purchase history, tailored promotions, stored delivery information, one-click payments and more. All of these are designed to make the consumer feel valued and important; providing a personalised and memorable experience that they are more likely to share with friends and on social media.
Sensploration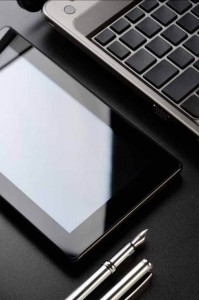 2016 will also see a boom in the use of Sensploration to enhance the in-store retail experience. Sensploration, in a nutshell, is utilising sound, smell, touch, taste and visual appearance to appeal to consumers and create a stronger bond between them and both the products and brand as a whole.
Many retailers such as Bloomingdales, Hugo Boss and Abercrombie and Fitch are already using Sensploration with success. Hugo Boss and Abercrombie both spray their signature scents around their store, tapping into our ability to recognise and have an emotional response to certain odours. Bloomingdales continued to push the boundaries of window displays this past Christmas, with an array of different panes designed to provide a multi-sensory plethora of entertainment.
Research shows that 70% of U.S. HENRYs look for experiences that stimulate their senses, and by using Sensploration in store it is possible to meet this demand and tap into this crucial market in 2016. 
Internationalisation
It is difficult to predict how economies will fluctuate during the coming year, but experts predict that the U.S., Japan, South Korea, France and the UK will be the biggest growth markets for the luxury goods sector as a whole. China will continue to experience a slow-down and many leading global brands may re-evaluate store placement within the smaller cities as consumers opt to limit their spending. Early indications also show that Russia and Hong Kong may be the weakest links in leading global markets during 2016, and a threat of decline in traditionally positive luxury sales may impact on the performance of some key brands.
However 2016 will see a serious boost in sales from the Indian market, particularly for those retailers which are prepared to diversify their products to appeal to this unique culture. Sales of luxury goods in India are predicted to grow by around 15% on 2015 figures, nudging the market up the global luxury goods ranking.
It is clear that the luxury retail market will continue to undergo a metamorphosis during 2016 as it strives to keep pace with a new target generation of wealthy consumers and fresh emerging markets. With unique desires and demands, these consumers will necessitate an innovative approach to the shopping experience.
This piece first appeared on our partner Cegid's website 
Click here to download the Top 5 Luxury Retail Trends Paper.