As a company that has enjoyed working with small retailers and has helped some to grow and prosper through our retail technology services, we're happy to support Small Business Saturday. 
Small Business Saturday – running on December 5 – is already the UK's most successful small business campaign. Last year 16.5 million adults went out to support a small business on Small Business Saturday with 64% of the UK aware of the campaign. The UK's small businesses between them provide 60% of private sector jobs and nearly 50% of private sector turnover.  This year Small Business Saturday carries the theme "5 million small businesses, one big day".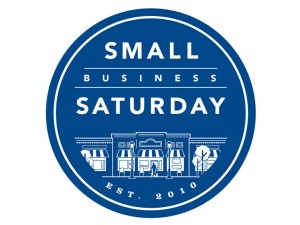 It is a grassroots, non-commercial campaign, which highlights small business success and, although the focus is on one day, the campaign aims to have a lasting impact on small businesses by changing mind-sets so that people aim to support small businesses all year round.
American Express originally founded the hugely successful 'Small Business Saturday' initiative in the U.S. in 2010 and remains the Founding Supporter of the campaign in the UK, as part of its on-going commitment to encourage consumers to shop small. The campaign also benefits from the backing of leading business organisations including the Federation of Small Businesses, which has a programme of supportive events planned across the country. 
What's in it for small businesses?
The campaign exists as a nationwide promotional and marketing tool for small businesses, something for business owners to join up with and use for the benefit of their own small business. It is totally free to participate and all and any small businesses can get involved, from one-man-bands to growing retailers. In addition to the campaign itself, the team also delivers help and advice alongside opportunities to connect with other small businesses. In short, Small Business Saturday exists to support, inspire and promote small businesses.
We hope Small Business Saturday is a success this year! More information is available at www.smallbusinesssaturdayuk.com, on Facebook at www.facebook.com/smallbusinesssaturdayuk and on Twitter @smallbizsatuk.