"We feel we're in a good place to discuss EPoS for Sports Retailers given we've been helping retailers in this sector with their technology needs for many years now.
Having worked with Intersport for five years, we understand the challenges and needs of sports retailers. We now work with 15 Intersport members across 22 stores. We've helped members boost online sales via more efficient websites; we've established loyalty schemes which have helped stores increase footfall and reward returning customers; and we've trained sports store staff so they are comfortable using the retail software we provide.
Why a contemporary EPoS system will benefit your business
When used correctly, a good EPoS system will help you lower costs and become more competitive/efficient, allowing you to focus on the business of running your retail operation.
Managing your retail operation
Do you currently spend a lot of time worrying about IT and technology issues rather than focusing on running your store?
A modern system allows you to carry out a range of practical tasks such as: buying, receiving and tagging products; distributing products to the optimal location; selling these products to your customers in a manner that enhances their in-store experience – and for you to capture important customer data.
This is achieved through a consultative approach where we ascertain your specific business needs and steer you in the right direction when it comes to choosing a system and functionality. This helps you save time, resources and allows you and your team to concentrate on what you do best.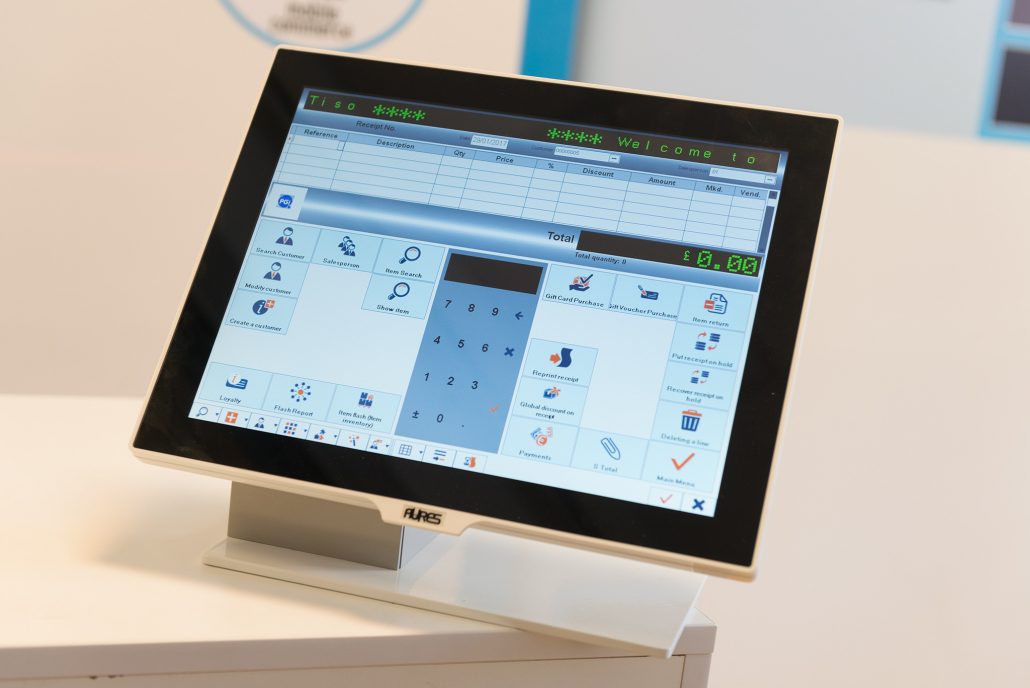 Website integration
Do you have a great looking website that not only provides a good customer experience but also checks your stock in real time, ensuring you never sell something you don't have?
With the dominant players in the sports retail market offering enhanced online experiences, it's now important that you can offer similar services.  Many customers will expect you to offer click and collect, click and reserve, loyalty programmes and gift cards on your website – all of which improve your store's ability to get new customers and retain existing ones. Through our development we ensure your website is connected to your EPoS system, allowing you to assess real-time information across both your physical and online stores. For clients looking to improve the appearance, functionality and customer experience of their websites, we offer a Magento plugin that will allow you to choose the features you desire.
Reporting and analysis of data
Do you have access to the reports you need which can shape your future buying decisions and help you improve your margins?
Most retail software allows users to capture important information to your store(s). The challenge many store owners face is determining which information to analyse – this is one of the ways in which Y2 excels.
Via the system's reporting capabilities we can provide the data in a format that helps you make the best decisions.
Connectivity
Are you currently spending too much time extracting data from your EPoS system and importing it into other packages?
When choosing an EPoS system, it's crucial to know how the software will work with other software packages which you may already be using. The Y2 software is easily customisable to integrate into finance packages such as Sage and email marketing packages like MailChimp."
This piece on EPoS for Sports Retailers – by James Rodger, Managing Director of Retail IT – first appeared in the July issue of Sports Insight.