If you're looking to make your store a more attractive proposition for young, stylish men, then you ought to take a look at the Gabicci stand at the upcoming INDX Menswear show.
For the uninitiated, for over 40 years Gabicci has maintained an enviable position as one of the UK's leading casualwear brands, synonymous with music and youth culture. Following its launch in 1973, the brand fast became an underground style leader and embodied a look adopted by the 'Northern Soul' music scene, while in the 80s the brand was part of the early 'casuals' look.
The Gabicci brand now essentially consists of two sub-brands – Classic and Vintage.
Classic collections now consist of fine gauge knitwear, woven shirts in luxurious fabrics with detailed finishing and knitted tops in cotton and cotton blends. Casual jackets are offered to complete the look making the range the ultimate in weekend wear. The styling is classic yet modern and sophisticated, with designs offered in rich, vibrant colours which are always on trend.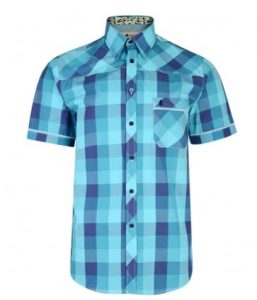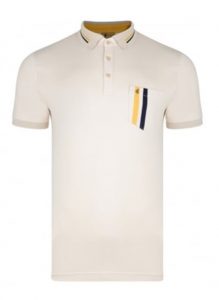 When it comes to Vintage, attention to detail and originality is always at the forefront of every collection, with unique fabrics, buttons and linings.  Current designs pay homage to key original knitted styles, together with sharp tailoring, button down shirts and jersey tops inspired by the latest trends.  The look is 'slim' incorporating a heritage feel born from samples and photos from the distinguished Gabicci archives.
Quality yarns and fabrics are used throughout the collection in colours that are both rich and bright.  Polo shirts are 100% cotton or its 'Plated Jersey' fabric, whilst the knitwear is in finely knitted cotton with a cashmere-like finish, or high quality merino wool blends.
Both lines radiate a soulful look which is popular with today's Generation Y, which loves seeking out true heritage brands to fulfill revival trends.
While clearly a heritage brand, Gabicci shows a contemporary side via its social media, with over 6,500 followers across its regularly updated channels. It regularly features the retailers that stock its wares via these channels, which in turn can helps boost your footfall!
Gabicci has always played a huge part in music and youth culture, a favorite of many key music style leaders and sportsmen and it continues to feature heavily on TV and in film. Now could be a good time for it to feature in your store.
To attend the INDX Menswear show at Cranmore Park on 23-25 July, visit http://www.indxshow.co.uk/menswear. We'll be in attendance at the show so pop over for a chat about all things EPoS and retail tech – we hope to see you there.