Whereas there was a time when luxury brands weren't entirely sure about digital's role in their future, now the consensus is clear. The key to success is not to favour one channel over another, necessarily, but rather to leverage all channels together to deliver a seamless experience for the luxury goods consumer.
But how to do this whilst maintaining an aura of exclusivity and elegance? Here are three best practices to bear in mind, according to industry experts.
#1 Build Emotional Connections across Channels
A "theatre of dreams." That's how Bentley describes part of its Dubai store where customers can customise their automobiles, presumably after they enjoy the view from the store's rooftop terrace. Luxury shoppers are looking for their favourite brands to give them a "complete immersion in the lifestyle the brand offers," said George Gottl, CEO at global strategic design consultancy UXUS, interviewed for The Drum's article about the future of the luxury experience.
Luxury brands, like many retailers, are looking at ways to transform the store experience, adding new services and experimenting with innovative store designs and layouts. In the digital realm, luxury brands have a prime opportunity to use social platforms to woo consumers with rich storytelling.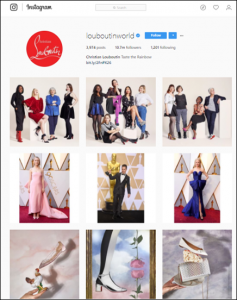 This according to Paige Weiners, the Senior Manager at digital marketing agency Blue Fountain Media. "Christian Louboutin, for example, has embraced Instagram, a channel that is particularly well-suited to showcasing luxury items and bringing a brand's personality, aesthetic and story to life," Weiners wrote in Forbes. "Louboutin has nearly 10 million followers on the platform, many of them engaged and eager to learn about the brand."
Some of the best cross-channel experiences are based on good old-fashioned fun. For example, some luxury watch and jewellery brands are encouraging website visitors to "click to try" different pieces, making it easy to assemble a wish list online and schedule an appointment to try on their choices at a store.
A Digital Luxury Group article cited this approach as a great way the digital channel can tee up a rewarding in-store experience. "It is imperative that luxury watch and jewellery brands use the digital sphere to educate their clients before they visit the store, and to inform themselves about the customer too so as to master the moment of purchase," the group said.
#2 Think Localised and Personalised
At Bentley's Dubai "brandship" store, associates are more "bespoke tailors" than salespeople, according to The Drum. For your luxury brand to equip associates to be true brand ambassadors and guides, it's important to give them a 360-degree view of the customer. Then they can tailor their service to each shopper's individual needs based on known preferences, purchases and special requirements.
In today's hypercompetitive market, luxury retailers have to cultivate relationships, bearing in mind the unique idiosyncrasies of local communities. They need differentiated tactics in different countries within the same region, including targeted strategies for specific cities and ethnic groups, according to an American Marketing Association (AMA) article.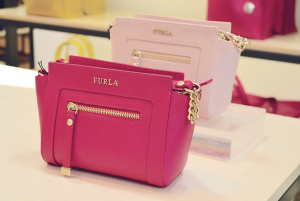 Furla, the Italian luxury brand known for its creativity and quality, wanted to maintain strong localised and personalised customer service as it expanded globally. As a solution, the retailer chose Yourcegid Retail Y2, an omnichannel software that allows retailers to manage their activities and customers in real-time across multiple channels. The company needed the system to centrally manage hundreds of stores across the world, taking into account all the regional differences.
"A Furla store is much more than a place to purchase our product," said Alberto Camerlengo at the time of the technology implementation. Then COO, he has since been named CEO. "It's a unique opportunity for our customers to engage and build relationships with our employees. It's a place where they can express their needs and wants… We are now able to transform the shopping experience into a unique brand encounter for our customer."
#3 Don't Forget the Practical Considerations
While luxury retailers are "selling a dream," as the AMA says, and a beautiful rooftop terrace never hurts, it's also crucial to remember that luxury shoppers want frictionless convenience across channels. Another luxury experience article from The Drum emphasizes the importance of:
Hassle-free returns
Fast delivery just where the customer wants
Customer service personnel ready to handle last-minute questions at online checkout
Seamless execution of these practical considerations will help build brand loyalty. To do so, you need a strong retail IT platform to provide inventory visibility across your entire enterprise. Associates should be able to locate products, accept returns and transfer products between locations to accommodate consumers' needs — whether in-store, store-to-home or web-to-store.
This piece first appeared on Cegid's blog. For more information on Cegid – who we work closely with – visit http://www.cegid.com