We wrote recently that the upcoming Black Friday is going to be the biggest single spending day for retail in the UK. Us Brits are also splashing the cash on this year's Halloween, with Tesco predicting that £400m will be spent on Halloween retailing – on related goods and food – across the country.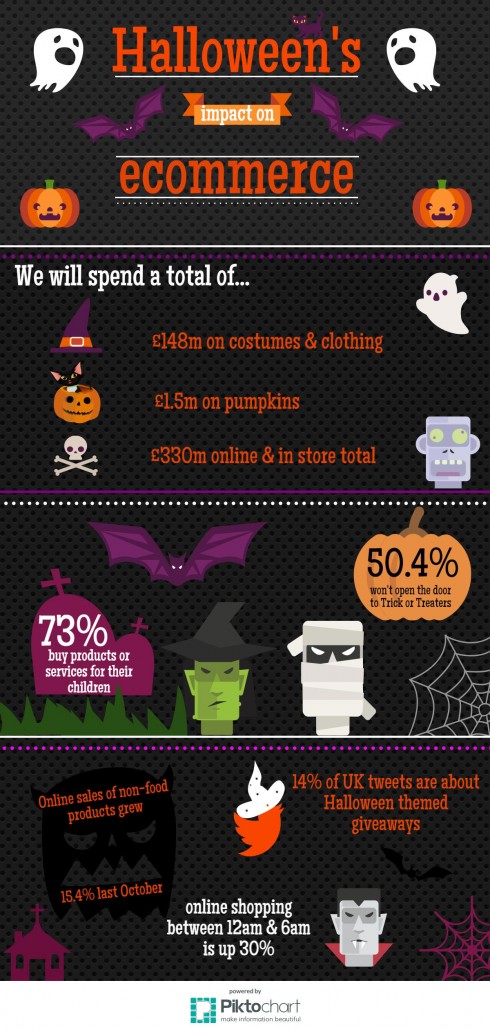 That figure is up from a reported £330m spend in 2014. Sainsbury's reckons Halloween is now the third biggest retail event of the year, after Christmas and Easter. Given we only spent £12m on Halloween in 2001, that's some increase.
Sainsbury's expects to sell one million pumpkins this year and has reported a 150 per cent increase in adult fancy dress costume sales. Mintel's spending review revealed 48 per cent of Brits have bought something for Halloween, with forty per cent saying they've increased spending on confectionery products.
US leads the way
Unsurprisingly the UK is still way behind the US on Halloween retailing. Last year Americans spent around $7bn on Halloween, and the National Retail Federation estimates it will be a similar figure this year.
According to Forbes, the spending behind Halloween is "going to be truly spooktacular, as ever." Of the $7bn figure, $1.2bn will be spent on adult costumes while $950 million will be spent on costumes for kids. Americans are also keen to get their pets involved and 20 million people will dress their pets in costumes, spending a whopping $350 million in the process!
The infographic on the left – produced by Netmatter –  provides some more statistics regarding 2015 Halloween retailing in the UK.
Meanwhile, some of our clients are getting in the Halloween spirit. Illamasqua staff are putting their fine make up range to a different use today – see here!