Coco Marie is an independent boutique specialising in ladies designer clothing. Our work with them is a great example of our expertise implementing an efficient fashion EPoS system. 
The fashion boutique is based in Old Amersham, Buckinghamshire. Historically, the store was managed with a manual / paper system with data input into spreadsheets for reporting / purchasing decisions. It has a very successful transactional website which uses Magento as its ecommerce platform.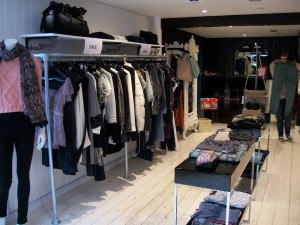 There was a requirement to implement a simple yet comprehensive retail system that would incorporate EPoS, Inventory Management, Purchasing, Reporting and integration into Magento to allow for webstore stock control and order processing.
We implemented the Cegid Business Retail software via our Retail IT Cloud offering for Coco Marie. The impact was resounding and immediate. Improvements in buying and achievement of better margins and sell thrrough during the season were enjoyed from the outset. The implementation also allowed Coco Marie to focus on their core business activities rather than manual administration tasks.
"It has revolutionised the way we operate as a small indie store. Accurate and in real-time
information makes forward ordering much easier." Jen Garrity, Owner
If you would like further information on how we can develop a fashion EPoS system that supports all aspects of your business, contact us on 0208 605 9728.