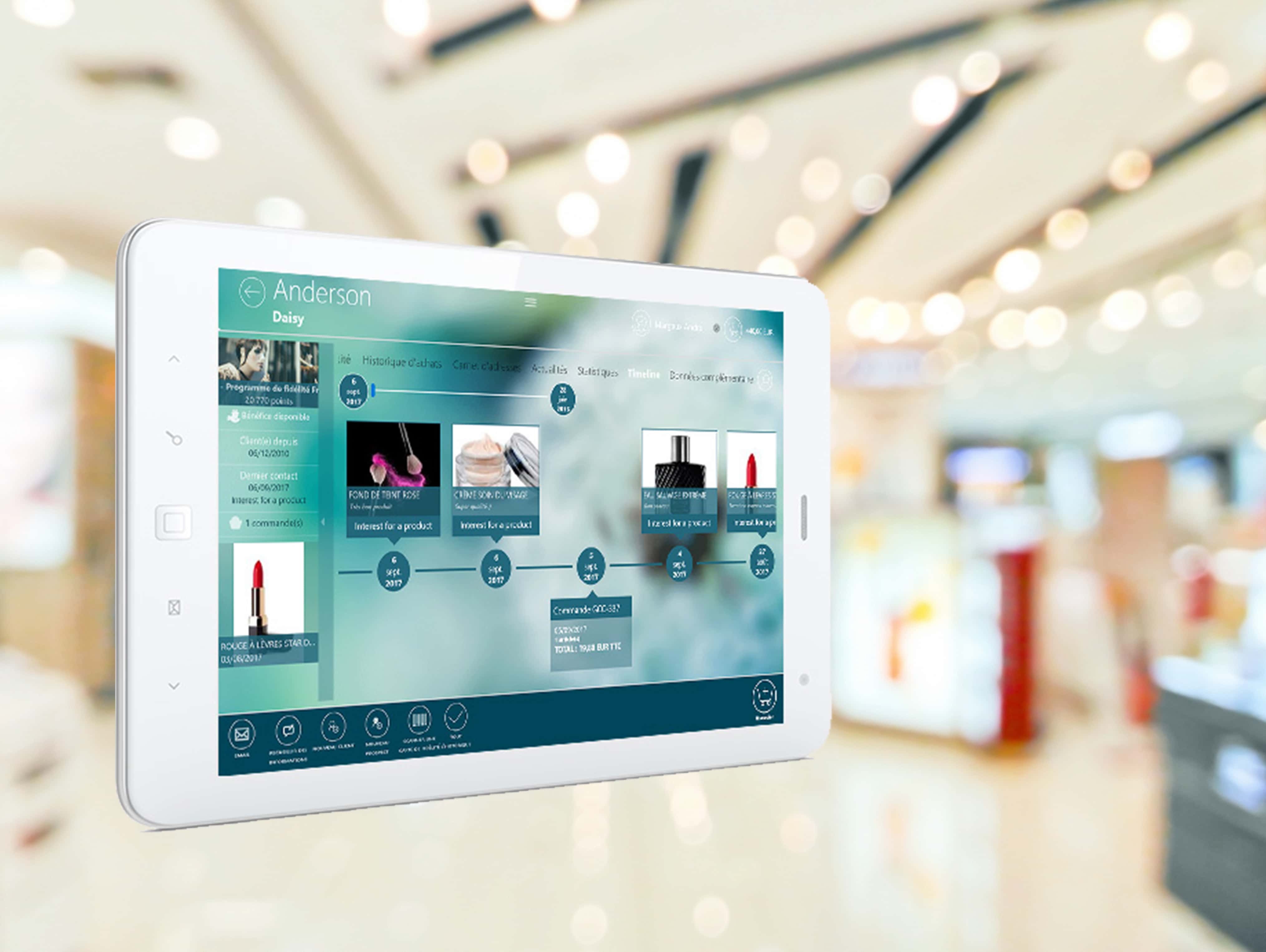 Cegid Retail has a powerful POS with all of the features you need to provide a speedy and efficient checkout experience for your customers. Cegid Retail supports all of the leading payment methods including cash, credit and debit cards, gift vouchers and gift cards and customer accounts.
Fully customisable receipts with barcodes which enable the easy return of goods are produced. Gift receipts can also be produced. Store staff can easily lookup inventory across all stores and make customer orders from the till. Cegid Retail fully supports the easy capture of customer information and the operation of loyalty schemes and barcodes can be scanned to capture product and customer details. 
Mobile options
Cegid Retail has excellent Windows tablet and iOS iPad options which enable store associates to provide clienteling and queue busting capabilities anywhere in-store. These mobile solutions are also ideal for easy set-up of pop-up stores.
Versatile
The POS layout and look and feel can be configured to match the style and colours of your brand and to fit in with your store design. The POS can be used in both touchscreen and keyboard entry modes so you can choose what best suits your business.
Promotions
Cegid Retail has extensive discount and promotion functionality which can be applied to single items, combinations of items, or the full sale.