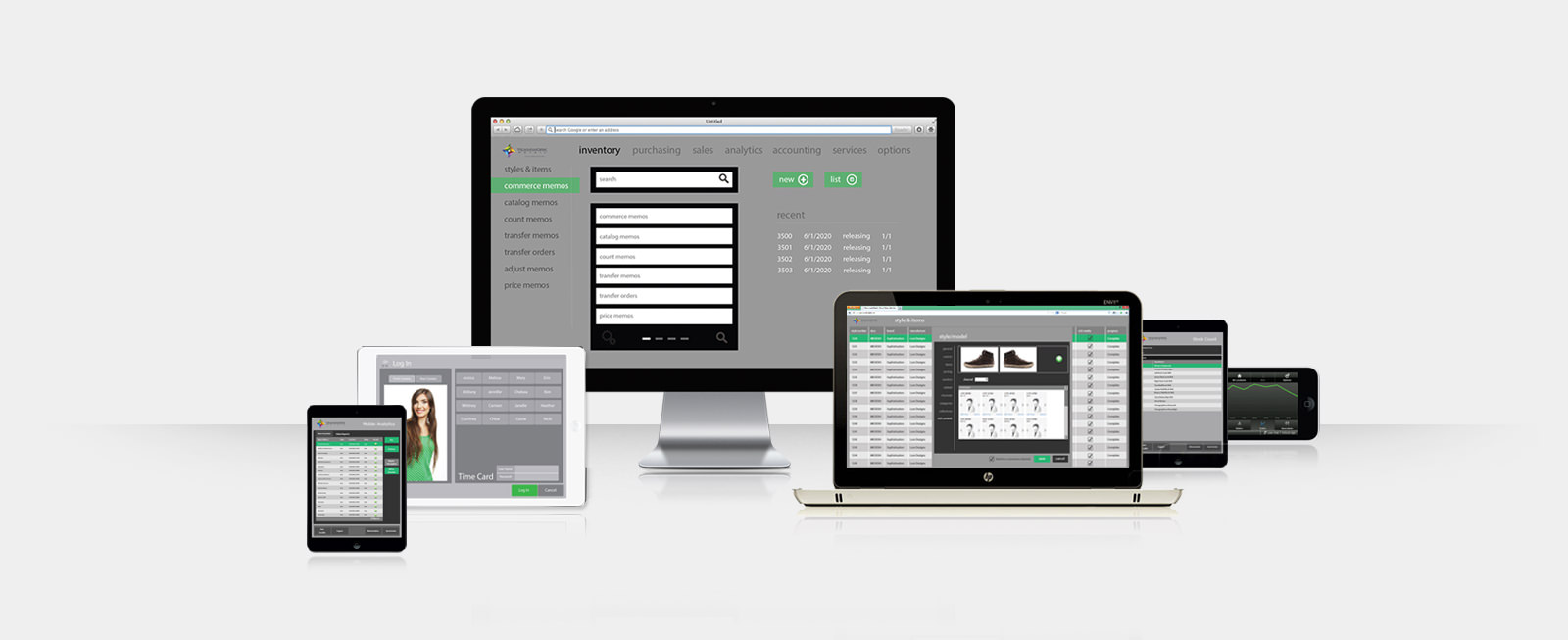 Teamwork Retail is a Unified Commerce Platform with all channels transacting business together seamlessly, not independently.
In conjunction with Teamwork Retail, we aim to make commerce frictionless, regardless of channel, so the retailer can be more successful.
Teamwork's platform was designed from the ground up to work across all channels with technology that embraces unification, resulting in an optimised commerce solution.
POS
Perform extensive store operations exclusively on Apple's sleek, cutting edge iPad device.
CRM
Teamwork extracted the traditional customer module in point-of-sale and on the web into a Customer Relationship Management Service (CRM service) that operates in the cloud, serving all channels.
eCommerce
Teamwork treats eCommerce as an integral place of your retail operations rather than partitioning it as a separate piece.
Inventory Control
Manage markdowns & pricing using our powerful pricing ledger. Set up an unlimited number of feature markdowns- permanent or temporary sales. For example, markdowns for a weekend sale can easily be set ahead of time and end automatically.
Integrations
Teamwork is built with a service-oriented architecture resulting in software that readily integrates with other applications and services. Utilizing a set of extremely well engineered APIs, Teamwork exchanges data with other systems in a very contemporary fashion.
Analytics
Teamwork's strong analytic capabilities give you a rich selection of reporting. Transactions are streamed to the cloud as they are finished so you always have real-time data. Gone are the days of pre-scheduled reports so they can run and download overnight (although you still can pre-schedule if you'd like).